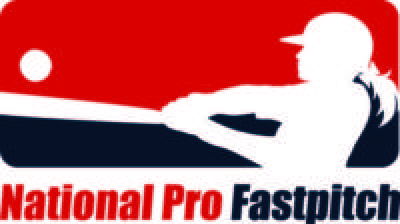 70-miles per hour pitches, 240-foot home runs, soft hands and lightning-quick reactions all stitched into 7 feverish innings of gritty, gutsy, fast-paced action. Welcome to hard-hittin', fast-pitchin', affordable family fun. Welcome to National Pro Fastpitch!
NPF is intended to provide family entertainment for people of all ages and to showcase the top talent in fast-pitch softball today. The primary goal of the league is to secure fast-pitch softball as a professional sports option for generations to come. The league also aspires to entertain and provide positive role models for young girls. NPF athletes exhibit their disciplined work ethic, dedication, and love for the sport through their actions, both on and off the field. The players that represent the league are college-educated, articulate and passionate young women who embrace leadership roles within their communities and strive to reciprocate the support of NPF fans.
Six teams will compete in 2019. Those teams will represent players from three continents and six separate international teams. NPF has committed to, and built, a strong national presence through its plentiful action shared on a variety of media platforms, including NPFTV, ESPN+, ELEVEN Sports, B/R Live (presented by Turner), Flo Sports, mlb.com, Olympic Channel and others. Paired with growing in-venue attendance, this increased exposure provides a solid foundation for partners with whom the league shares a common target audience. In the 2019 season, the entire slate of action, all 144 games plus the Championship Series, will stream live on a myriad of digital platforms, including NPFTV, FloSoftball, and ESPN+. This coverage consistently generates measurable return for league sponsors, partners and suppliers.