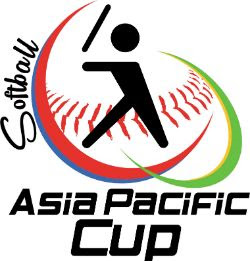 China sealed a thrilling 8th inning victory over Chinese Taipei to secure the 2019 Asia Pacific Cup Championship at Blacktown International Sportspark.

Both teams defeated their more fancied opponents in their respective semi-finals, China crashing Stacey Porter's milestone 430th Travelodge Aussie Spirit appearance with a comfortable 7-3 win.

Chinese Taipei upset defending champions Japan, recording the only run of the game at the top of the 8th inning to win 1-0.

It set up a taste of what will no doubt be an incredibly tough Asia Oceania Olympic Qualifier in Shanghai come September if today's final is anything to go by.

China were first on the board scoring a run a piece in the bottom of the 3rd and 5th innings, Chinese Taipei, however, were quick to draw level scoring twice in the top of the 6th.

Regulation innings ended at 2-2 and Chinese Taipei struck the first blow in the top of the 8th going up 3-2 before China entered the bottom of the inning.

A crucial error in the field by Chinese Taipei allowed China to race over home plate twice, winning the game 4-3 and the 2019 Asia Pacific trophy.

"We had about a three week camp in China before the tournament and at the end of the camp we talked about coming here and playing our style of softball," said newly appointed China Head Coach Corey Myers.

"Not worrying about the other dugout, just taking care of what we can control and I think we handled adversity really well, we didn't play great but we played just good enough to win in the games we did win."

It's Myer's first taste of international softball and he's quickly found success in trying to instill some fun back into the elite level for China.

"For me, it's my first international tournament, and I have to thank the other coaches and players from the other teams for being patient with me as I tried to learn a new game really.

"This game is supposed to be fun, China has played this game tense for a long time, it is their job. But if you love your job, it'll be fun."

Myer's new ethos was evident in the bottom of the 7th when his player Jia Xu was at bat with two outs and two strikes and runners on base, he simply gestured for her to smile in the high-pressure situation.

"That's what I'm trying to bring to China softball, win or lose you play your best and have fun, the score board might show you lost, but you're not a loser."

Attention will remain on Blacktown International Sportspark when the world first Summer Slam – Fully Loaded Softball Series takes place from 4 – 6 February.

Games will be broadcast live on FOX SPORTS Australia 507 and Kayo Sports from 5:00pm AEDT.

For Asia Pacific Cup box scores and standings, visit softball.org.au.

For images from day 4 of the 2019 Asia Pacific Cup, click here. Please credit Softball Australia.

About the Asia Pacific Cup
From Thursday 31 January – Sunday 3 February 2019, Blacktown International Sportspark will host the second annual Asia Pacific Cup.

This world-class, international event will showcase some of the best softball players in the world, from Italy, China, New Zealand, Chinese Taipei and defending champions Japan, up against the Travelodge Aussie Spirit stars.

The four days will showcase some incredible talent with a few mouthwatering match-ups over the first three days of the tournament.